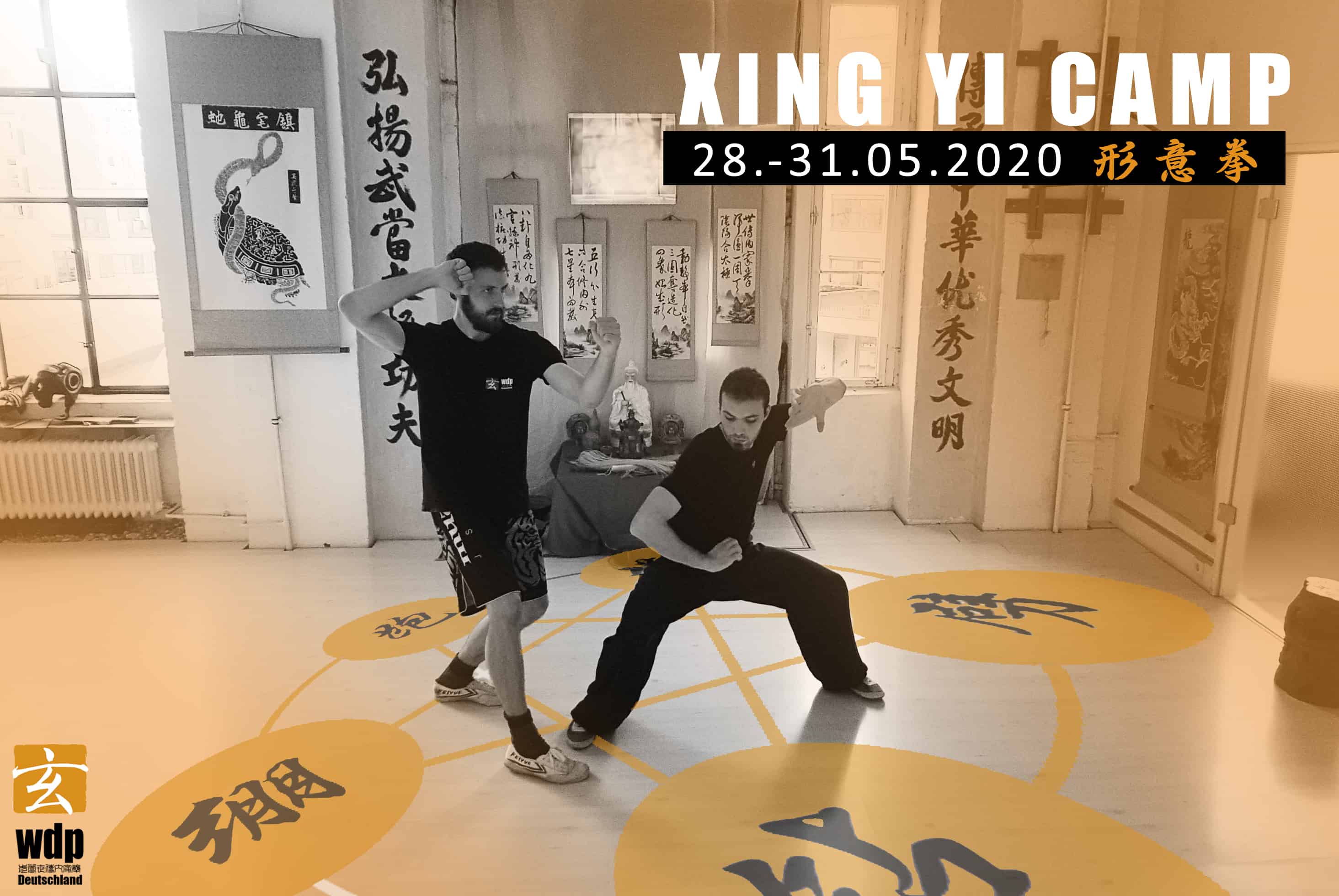 Description
XING YI CAMP
In the next XING YI CAMP we will dedicate ourselves 4 full days the Basic and Advance Forms of WDP Xing Yi Quan.
!!Please take note, that for this camp some pre-knowledge of Xing Yi Quan is mandatory.  If you never practiced Xing Yi Quan our Xing Yi Basic Seminar in April is the perfect option to learn what is missing for this camp. !!  SEE HERE
Focus of the Camp:
XING YI LIAN HUAN FORM (INTERMEDIATE)
XING YI PAO QUAN FORM(ADVANCED)
WU XING BOXING APPLICATIONS
Instructor:
Stev Lee – CHIEF-INSTRUCTOR WDP GERMANY
Price:
Normal:    250€
The Price includes sleepover and training.
Training Times:
Day 1
morning: 9:00 am – 1:00pm     evening: 6:00 pm – 9:00 pm
Day 2
morning: 9:00 am – 1:00pm     evening: 6:00 pm – 9:00 pm
Day 3
morning: 9:00 am – 1:00pm     evening: 6:00 pm – 9:00 pm
Day 4
morning: 9:00 am – 3:00pm
(a detailed schedule will be added a couple of days before the seminar is starting)
Accommodation Details:
SLEEPOVER
During the camp, you are welcome to stay with us in the school
The sleepover is not extra charged (if you stay in the school or not is not influencing the price of the camp)
Camp participants will sleep mainly in our training hall
It is recommended to bring your own sleeping bag and mat
FOOD
The camp is not providing  daily meals for the participants
Our school is close to plenty of supermarkets and restaurants
You are welcome to use our kitchen freely as you need, in order to cook your meals after the training sessions
Date/Time
Date(s) - 28/05/2020 - 31/05/2020
0:00
Bookings
Bookings are closed for this event.