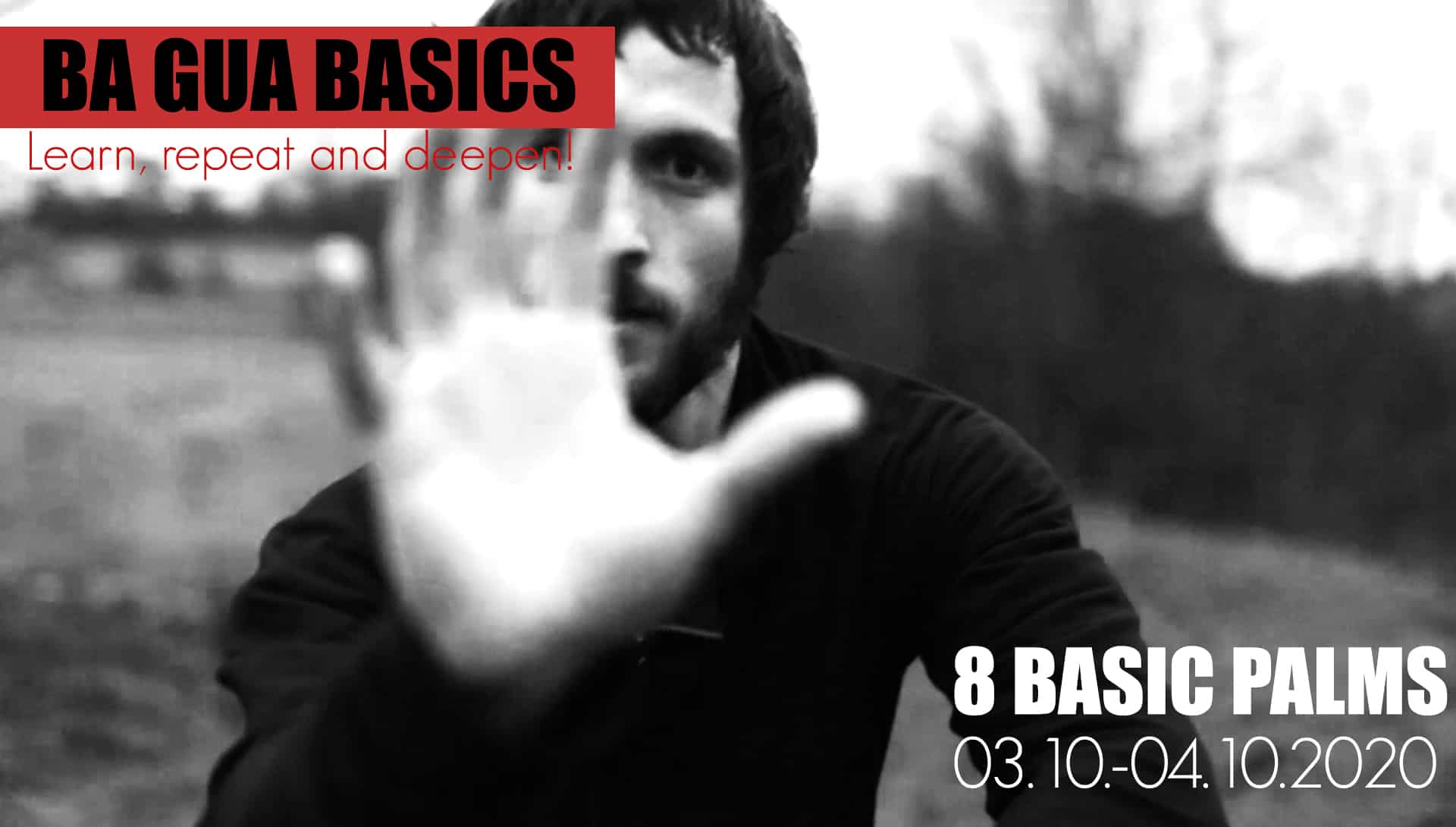 Description
BA GUA BASIC SEMINAR
This seminar is the perfect opportunity to learn, repeat or deepen your Ba Gua Basics.
For students that missed last years Ba Gua Camp but want to join this year, this seminar is the best solution to catch up!
But also for students that are already fully into Ba Gua Zhang, you have here the possibility to deepen what you learned so far!
8 BASIC QI GONG PALMS
Instructor:
Sachiko Okitsu  – Instructor and Ba Gua Expert WDP Switzerland
Price:
Normal:    100€
Camp 2019:  80 € (If you joined last years Ba Gua Camp, this Seminar is reduced for you)
BA GUA CAMP 2020 + BASIC SEMINAR: 300€   (save 50€)
The Price includes sleepover and training.
Training Times:
Day 1
morning: 10:00 am – 3:00pm     (with 30 minute break)
Day 2
morning: 10:00 am – 3:00pm     (with 30 minute break)
Accommodation Details:
SLEEPOVER
During the seminar, you are welcome to stay with us in the school
The sleepover is not extra charged (if you stay in the school or not is not influencing the price of the seminar)
Seminar participants will sleep mainly in our training hall
It is recommended to bring your own sleeping bag and mat
FOOD
The seminar is not providing  daily meals for the participants
Our school is close to plenty of supermarkets and restaurants
You are welcome to use our kitchen freely as you need, in order to cook your meals after the training sessions
Date/Time
Date(s) - 03/10/2020 - 04/10/2020
10:00 - 15:00
Bookings