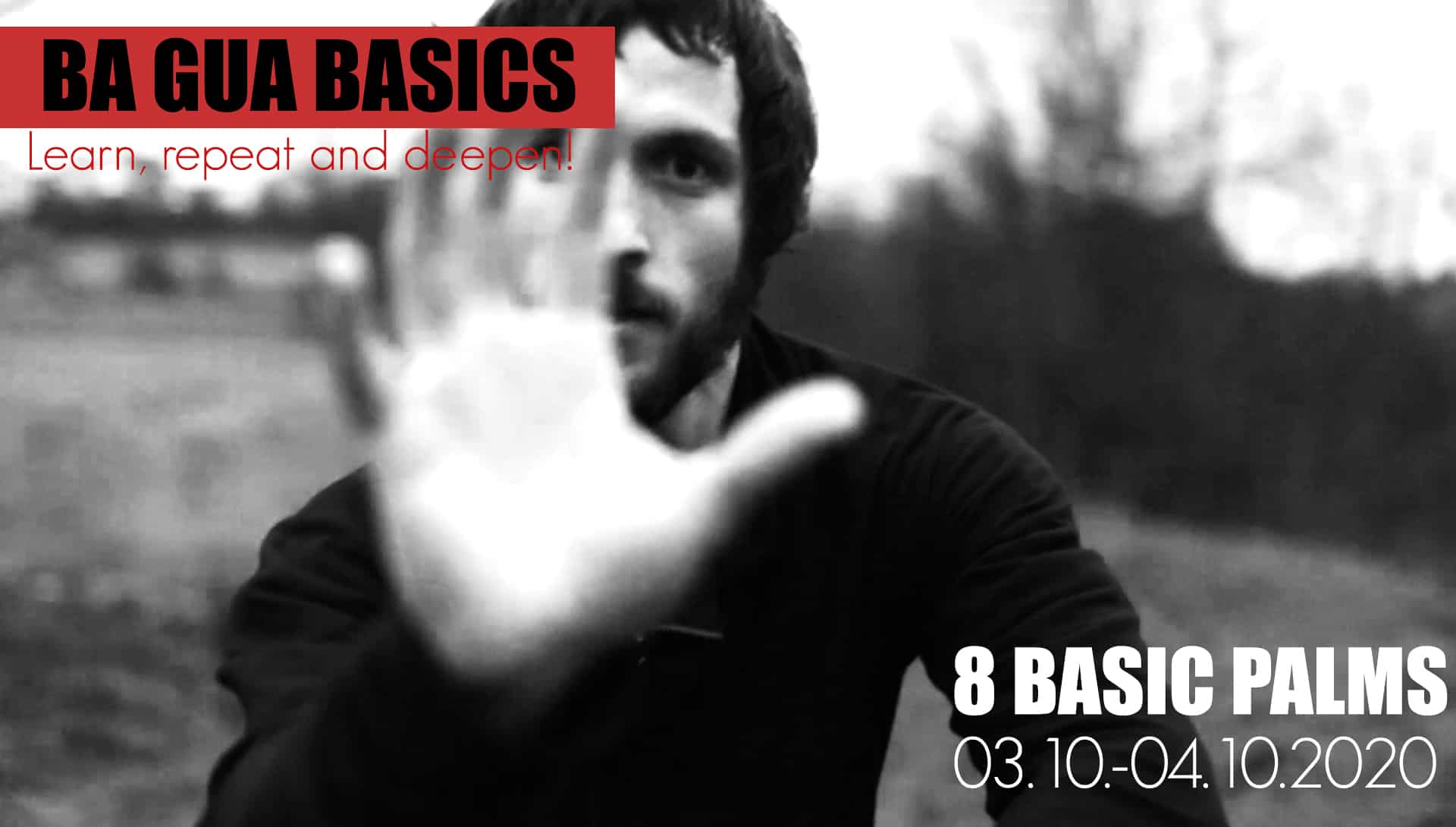 Description
BA GUA BASIC SEMINAR
This seminar is the perfect opportunity to learn, repeat or deepen your Ba Gua Basics.
For students that missed last years Ba Gua Camp but want to join this year, this seminar is the best solution to catch up!
But also for students that are already fully into Ba Gua Zhang, you have here the possibility to deepen what you learned so far!
8 BASIC QI GONG PALMS
Instructor:
Stefan Müller – Headcoach of Wudang Deutschland
Price:
Normal:    100€
Camp 2019:  80 € (If you joined last years Ba Gua Camp, this Seminar is reduced for you)
BA GUA CAMP 2020 + BASIC SEMINAR: 300€   (save 50€)
PLEASE NOTE: Due to the corona situation we can not provide the stay over at our school. We ask all attendees joining the camp to provide for their own accommodation during the camp. Thank you for your understanding.
Training Times:
Day 1
morning: 10:00 am – 3:00pm     (with 30 minute break)
Day 2
morning: 10:00 am – 3:00pm     (with 30 minute break)
Date/Time
Date(s) - 03/10/2020 - 04/10/2020
10:00 - 15:00
Bookings